Scientific translations by specialists for specialists
We provide linguistic assistance with multilingual projects to the biotechnological and biopharmaceutical industries.
AMR Translations guarantees the quality and scientific accuracy of all its translations.
TECHNICAL AND LINGUISTIC QUALITY ASSURANCE
In an increasingly globalised world, the need to communicate in highly specific areas of knowledge has increased considerably. As we know, life sciences and its applications in medicine and pharmacology are in continuous and rapid development. Therefore, there are constantly new products, techniques, concepts and consequently, terminology.
Scientific, biomedical, biotechnological, pharmaceutical and health-product translation plays a crucial role when trying to transmit this novel and ground-breaking knowledge. It is therefore advisable to leave this matter to the experts. In order to transmit a message with the highest level of accuracy, it is logical to trust the specialists. And when it comes to translating a scientific text, the correct professional should be involved: this is the specialised translator, the scientific translator.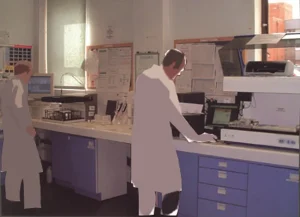 Since 1993, AMR Scientific Translations S.L.U. offers high quality scientific translations by specialised translators with great professionalism. Our translators have in-depth knowledge of the source language, so they can capture the text nuances. They also have full command of the target language so they deliver the text precisely, accurately and concisely. Our translators always translate into their mother tongue strictly adhering to the original text. Further, they have solid scientific backgrounds that ensure coherence, uniformity and a strict compliance with terminology.
Professionalism, precision, reliability, conciseness, confidentiality, terminological
rigour
The biomedical, biotechnological and biopharmaceutical texts that companies usually need to translate into several languages require an increasing specialisation level from the translator. It is also very important to keep up with technological and computational advances applied to life sciences and more sophisticated analytical technique. There are new scientific fields every day: genomics, proteomics, genetic engineering, drug design, new technologies applied to life sciences, advances in computer science and analytical techniques, with special consideration to the use of artificial intelligence in drug development. The applicable specific terminology is also very important: for clinical trials, regulatory procedures, patents or health products, marketing authorisation applications, clinical trial protocols, Summary of Product Characteristics, among many others. This means that the scientific and biomedical translator should be up-to-date with international guidelines (FDA, EC, etc.).
AMR Scientific Translations S.L.U. is a company specifically dedicated to scientific, biomedical, biopharmaceutical and biotechnological translation for more than 25 years.
We are a company BY SPECIALISTS FOR
SPECIALISTS.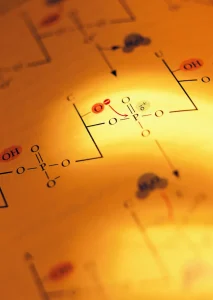 Our priority is your satisfaction. We therefore dedicate all our efforts to deliver a quality product. We guarantee this with our ISO 9001:2015 & ISO 17100:2015 (European quality standard for translation services) certifications.
In order to ensure content and term uniformity, we use the latest versions of Computer
Assisted Translation tools: Trados Studio 2022, Memo-Q, Across Language Server and
specific neural machine translation tools.